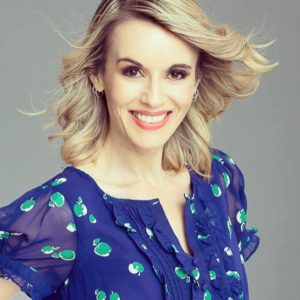 Hello, I'm Joanne!
I'm a multi-award winning Australian-American screenwriter and producer, with a knack for crafting compelling stories. Born in the groovy 70's and raised in the vibrant 80's, my passion lies in spotlighting underdog and outsider characters across the captivating genres of Comedy, Thriller, Horror, and Fantasy.
My talent has garnered recognition in the world of screenwriting, including a prestigious Best Feature Screenplay Award from The Golden Script Competition for 'Sex, Drugs & Crow's Feet.' Additionally, my short film script, 'Be Careful What You Ask For,' had achieved acclaim, earning its place on The Red List on Coverfly, a testament to its status as a top-rated Thriller Short.
But my creative journey doesn't stop there. I'm also a representative for two exceptional music biographies destined for the silver screen: 'To Live Is To Die' by Joel McIver and 'I Was A Teenage Sex Pistol' by Glen Matlock. These projects are gaining well-deserved recognition on The Red List, solidifying their prominence.
Join me on this exhilarating journey, where creativity knows no boundaries, and storytelling takes center stage!
"Joanne Rose is the hardest working comedian/writer you'll ever meet. Huge thumbs up! And did I mention that she's hilarious too?" – Randy Becker, NexTV Entertainment